stay connected where it matters most!
The WilsonPro A8000 is a commercial-grade, in-building cellular repeater that represents the latest in cell signal amplification technology—including a revolutionary industry-first, three outdoor antenna- port configuration.
Depending on cell tower locations, using up to three outdoor antennas (each dedicated to a specific frequency band to collectively amplify signals from multiple towers) helps maximize coverage in commercial spaces up to 8,000 m2.*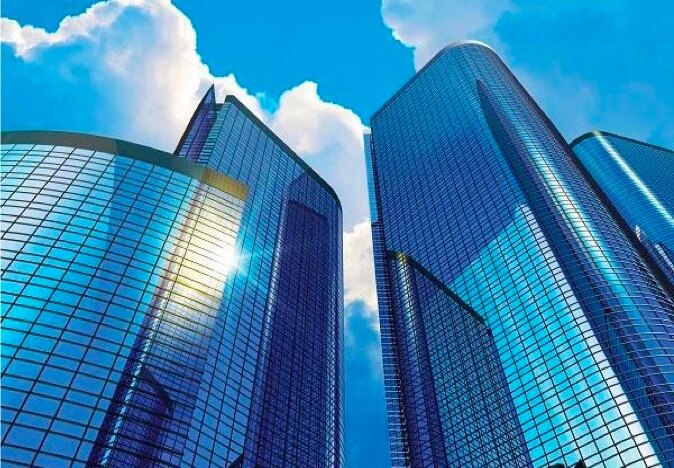 Remote Connectivity and Monitoring:
Remotely monitor and switch cell bands on and off. 3 months data backed-up to Wilson Cloud
Coverage for up to 8,000m2
Depending on cell tower locations, using up to three outdoor antennas helps maximize coverage in commercial spaces up to 8,000 m2
Onboard Software for Better Control:
The amplifier is automatically controlled by onboard software, ensuring reliable connectivity throughout multi-story buildings.
Color LCD Touch Screen:
The Enterprise A8000 systems utilize a color LCD touch screen, for assessing amplifier performance and viewing amplifier configuration
Independently Controlled Ports:
Four independently controlled indoor antenna ports facilitating up to 8000m2 of indoor coverage.
With wired access via LAN port, connected directly to the internet or via an external LTE modem, the Enterprise A8000 provides integrators and building managers with the capability to remotely manage, monitor, and adjust their amplifier with WilsonPro Cloud. This portal saves up to three months worth of performance data.
The Enterprise A8000 generates up to 21 dBm in uplink power — enabling it to reach towers at much greater distances. With up to 18 dBm in downlink power, it's also one of the most powerful amplifiers in its price range. With all four indoor-antenna ports equipped with up to 18 dBm downlink power of their own, each of the Enterprise A8000's four indoor antennas can effectively broadcast signal.
WilsonPro boosters carry a 2-year manufacturer warranty on the A8000. Our technical support team is trained by Wilson in the USA and available for any technical or sales related issues.
There are no monthly fees nor does it need to be connected to any internet source (wifi or landline) to work. It simply amplifies your existing in-home cellular service up to 32X for better talk, text, and faster internet.
Backed by a 2-year manufacturer warranty, locally-based African customer support, 30-day better signal or money-back guarantee, and lifetime technical support.
Who is this for?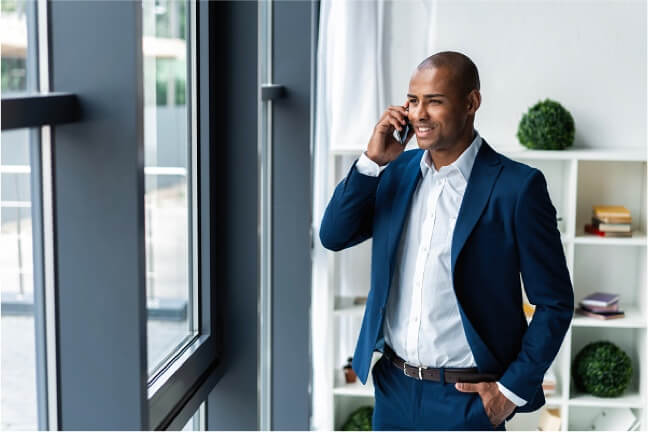 For people needing coverage for commercial buildings and offices up to 8000m².
Best for: large multi-story buildings, industrial warehouses, schools, hospitals, hotels, underground parking areas, and other large spaces.
The WilsonPro Enterprise A8000 typically covers 4000m² to 8000m² based on our customer response and install team. This range will vary depending on how strong the outside signal is and what interference exists inside and outside the building.
The A8000 has three main advantages over the WilsonPro A1000. First, it has more coverage due to increased uplink/downlink power. Second, it contains a built-in splitter to allow for easier multi-antenna setups. Third, its innovative Network Scan feature allows for real-time measurements of signal power, bands, quality, and frequency..
Finally, it allows for connection to the Wilson Cloud, which provides remote monitoring service. This lets you keep track of your amplifier's status, and make adjustments as necessary. With its massively improved coverage, the A8000 is the clear amplifier of choice for large installations or mid-size buildings in very rural areas.
The three main causes of poor cellular reception in a building are cell tower distance, outside interference, and building material. It is especially true of building material in city and urban areas and of cell tower distance in rural areas.
Many older buildings are built with high-density materials such as thick concrete, brick, and metal which block cell signals. Many modern buildings use energy-efficient materials such as radiant barrier and low-energy glass that disrupt signals.
Any combination of these obstructions interrupt cellular service inside the building.
The Enterprise A8000 commercial cellular amplifier solves all three problems by extending your reach to the nearest cell tower, bypassing any building material interference, and amplifying the signal inside..
Consistent delivery. Consistent service. 24 hours a day.
For large offices and enterprise buildings, the Wilson Pro Enterprise A8000 is the best possible choice for better 4G, LTE, and 3G coverage.