We've got cable! Nice, low-loss pigtails. Great quality, Low-PIM, weatherproof, good flexibility, low loss...what more could you need for an adapter?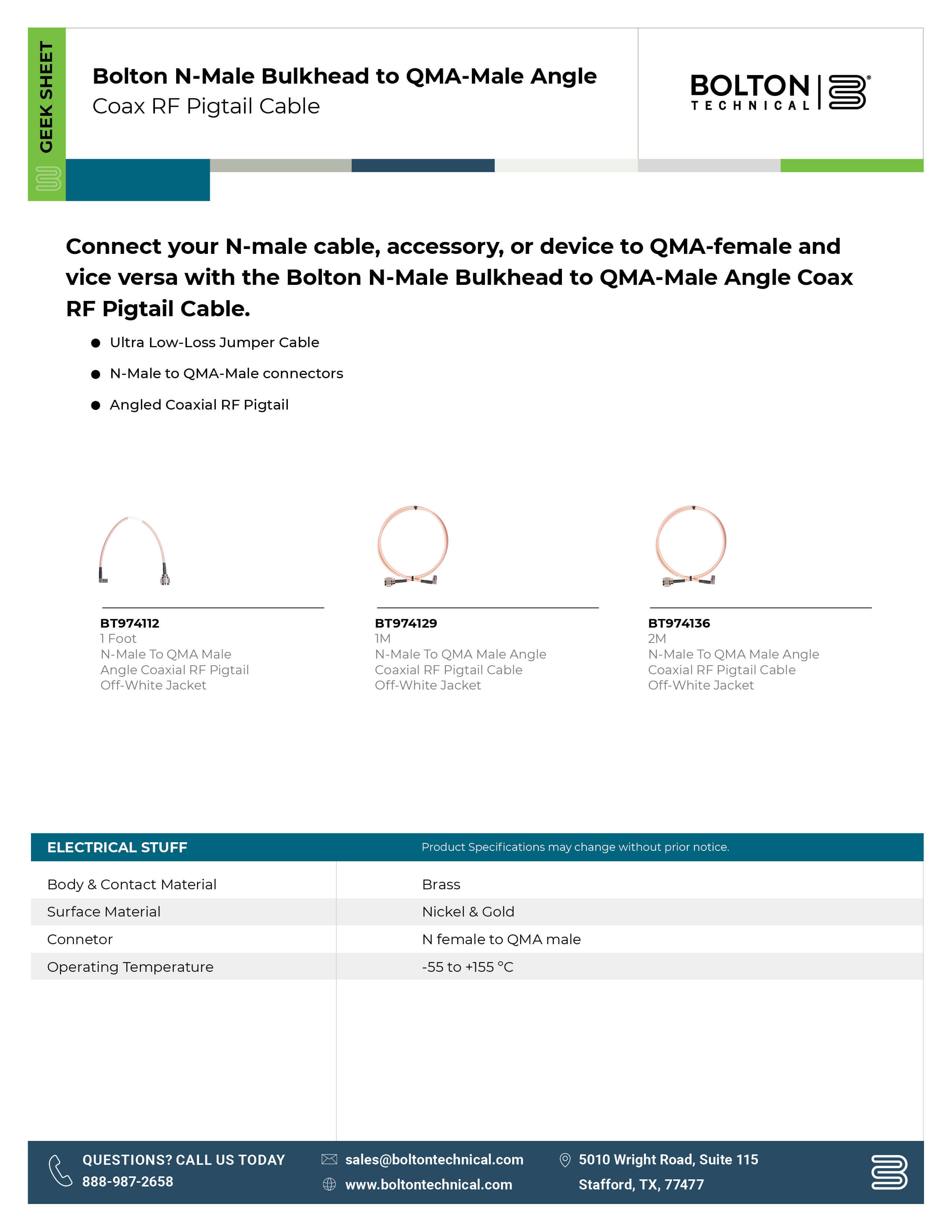 Download the Geek Sheet
Coax RF is an SPO-250 spec, low-PIM jumper featuring negligible loss. This is a 1 ft length jumper adapter cable with a QMA Male Angle connector on one end and an N-Male connector on the other.
Primarily created for use with Cel-Fi QUATRA systems by Nextivity, this is a jumper adapter cable which facilitates the uninterrupted transfer of cellular signal from devices, boosters, and other technologies while greatly reducing signal strength loss. Allows for fewer donor antenna runs for Cel-Fi QUATRA systems by allowing the QMA ports on the QUATRA to be routed toward a splitter and run up to your donor port. Simple and easy.
Bolton cable assemblies are phase and attenuation stable, support UL/NEC Plenum-class CMP, provide excellent shielding, are corrosion resistant, are low in weight, and are highly flexible.