Got something with an TS-9 Female termination and need to connect it to something with an SMA-Male termination? Our TS-9 Female to SMA-Female Barrel Adapter will make that dream a reality.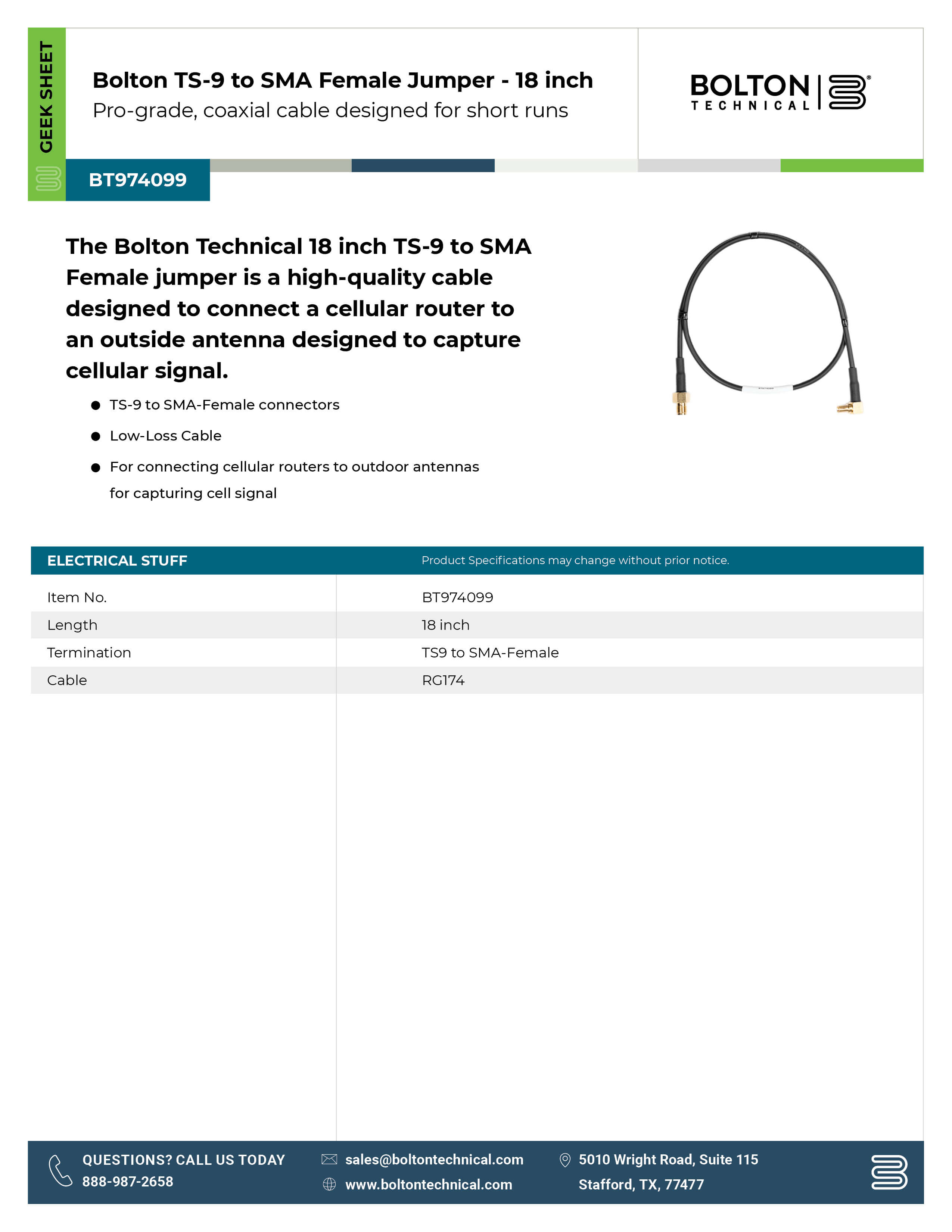 Download the Geek Sheet
The Bolton Technical 18 inch TS-9 to SMA-Female adapter cable is a high-quality cable designed to connect a cellular router to an outside antenna or M2M/IoT signal booster designed to capture cellular signal.
Buy this if you're looking to attach an outdoor antenna or signal booster with an SMA-Male termination to your TS-9 capable router. Router brands such as NetGear utilize TS-9 routers and have their performance significantly enhanced by attaching a dedicated cellular antenna, made possible with this adapter cable.
This length of cable is meant to run from your NetGear or TS-9 enabled router or device to an IoT (Internet of Things) cell phone signal booster.