25cm WINDOW ENTRY CABLE SMA-FEMALE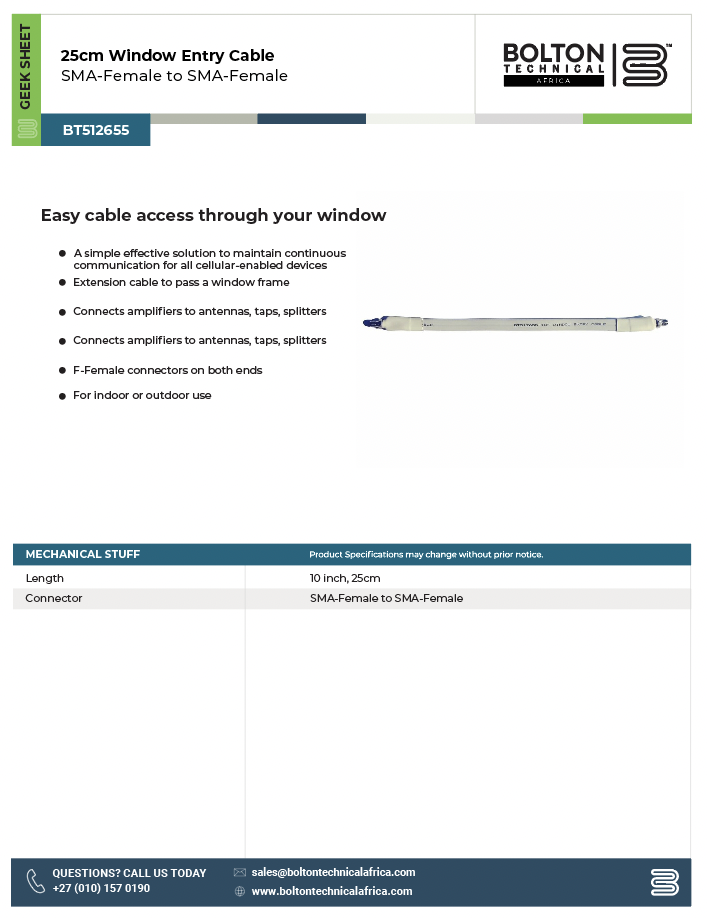 Download the Geek Sheet
The Bolton 25cm Window Entry Cable, SMA-Female is an extension cable used to transfer outside 3G & 4G LTE cellular signal through a window frame and to your amplifier and inside antenna. Can be used with splitters and taps.
Designed for building installations for a home, office, or commercial space.
Backed by a 1-year manufacturer warranty, local customer support, 30-day better signal or money back guarantee, and lifetime technical support.